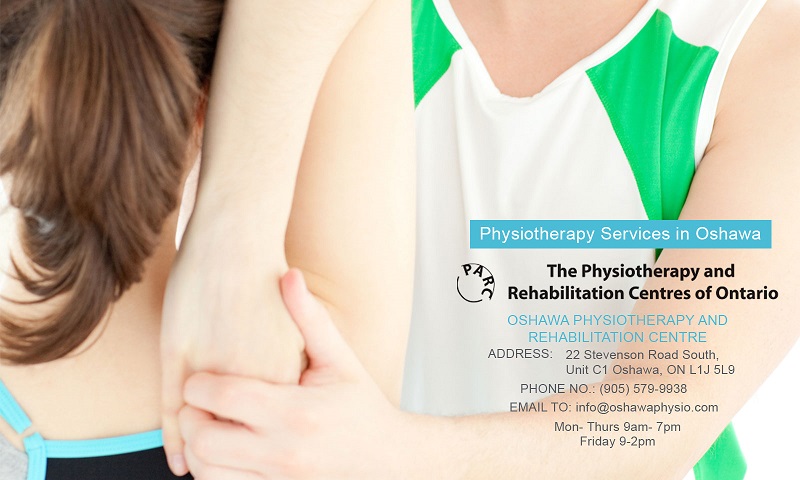 As the saying goes, heath is wealth. Let's take it into this perspective. If you get sick then you can't work, and if you can't work then your finances will stop trickling in and that will highly affect your finances. If you don't want to be bothered by this, then you should make it a point to make your body as healthy as it can be. Nothing is impossible, especially when you put your head into it. Physiotherapy in Oshawa is more than willing to help you. If you're not aware of physiotherapy, it simply is the practice of giving your sound advice and awareness of the things you should do to maintain your heath and not disrupt your daily flow of work.
It's about time that you go ahead and put your trust in a physio in Oshawa. You have nothing to lose and plenty enough to gain. A professional physiotherapist will be helping you all throughout the way. You can learn how to balance your eating habits and wellness effectively. This simply doesn't only target health buffs, but also people who have suffered a certain case of injury or recovering from surgeries and the like. If you simply want to be healthy then this is a good option as well. Physiotherapy is for everyone and in every age. Everybody needs physiotherapy in Oshawa if they just make the effort to place their health as a top priority in their lives. It can highly help if you're well educated about the things that can potentially harm your body and the ways wherein you can avoid it.
Since the body has the cells to protect it, you have a dependable physio in Oshawa that can look out for you and your body. You are given the right amount of awareness as well as understanding about how your body works and reacts to certain situation in life. That knowledge alone can really be helpful in your daily life. If you have the chance to see a physiotherapist, then you should definitely take the chance. Another saying goes that you only live once that's why you should take care of yourself so that you can live this life a little bit longer.
Give us a call today
The Physiotherapy and Rehabilitation Center of Ontario will be happy to be of assistance to you. If you have certain queries, then you can visit our website and contact us through our hotline numbers and email address. If visiting us suits you better, we are just a few minutes' drive from your home. Be independent and help care for your health.