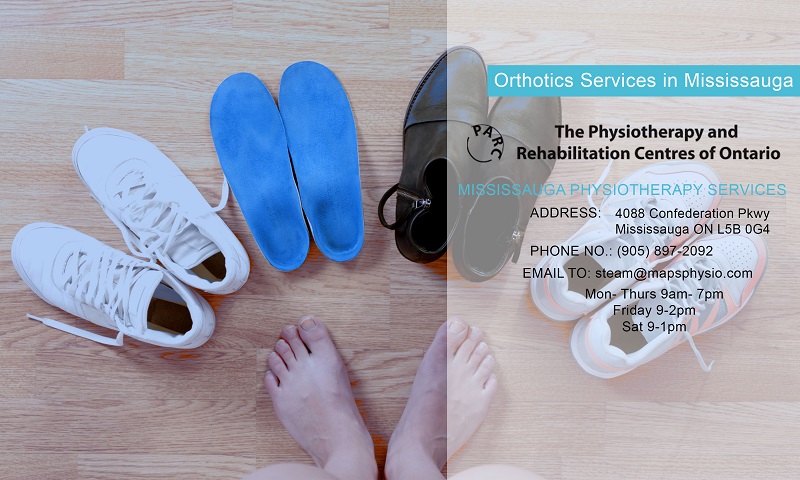 Simply put, orthotics centers on the correction of structural conditions of the feet by utilizing devices inserted in the footwear, called orthosis. Some examples of structural problems of the feet that can cause pain in the soles, ankles, heels, and knees are high arches and flat feet.
If you are in need of a trustworthy source of orthotics in Mississauga, you should certainly consider turning to the PARC of Ontario. By working with us, you can expect that we will not only solve your medical concern, but will also help you avoid complications such as foot wounds, corn formation, as well as buildup of callus.
With the increasing popularity of orthotics, even shoe store owners and other types of businessmen are offering devices that are aimed to provide solutions to these structural problems. There exist many types of arch supports and other related products, which are advertised to consumers and the unknowing public. However, little do people know that these seemingly revolutionary orthotics devices are not totally effective because they are not customized based on the unique structure of each person's foot.
If you are experiencing this type of problems with your feet, utilizing these off-the-rack products is not the most appropriate solution. The best thing to do is to visit the medical professionals from the PARC of Ontario who can render 100% effective orthotics in Mississauga and in any other town in Ontario.
How PARC of Ontario Works
When you seek the help of PARC of Ontario professionals for world-class orthotics in Mississauga, we will first discuss your concern and perform a careful examination to evaluate your condition properly. Once we have a deep understanding of the problem on hand, our orthotics experts will immediately do the design and start with the creation of the right orthotics device for you. Our specialists never fail to consider factors of biomechanics, anatomy, physiology, and other scientific aspects that are noteworthy.
When the device is handed over to you, we will also provide you with basic information on how to use it appropriately for optimum efficiency. Moreover, our team of professionals also conducts regular monitoring of our clients' progress.
With the top notch orthotics services of the PARC of Ontario, you can be assured that your structural defects will be gradually fixed, the negative symptoms will be decreased, and your recovery will be quick.
Consult with the PARC of Ontario Now!
By contacting the PARC of Ontario, you will be able to consult with the most qualified licensed experts in orthotics in Mississauga who went through years of formal education and hands-on training. With their years of experience, our medical foot specialists can easily identify the root of your problem and perform treatment methods based on your condition.
We at PARC of Ontario know how painful and troublesome the symptoms and complications can get. With this, we always make sure that we provide the best quality of services to our valued clients.
Do not leave your problem unsolved! Consult the PARC of Ontario now for fast and effective professional assistance.