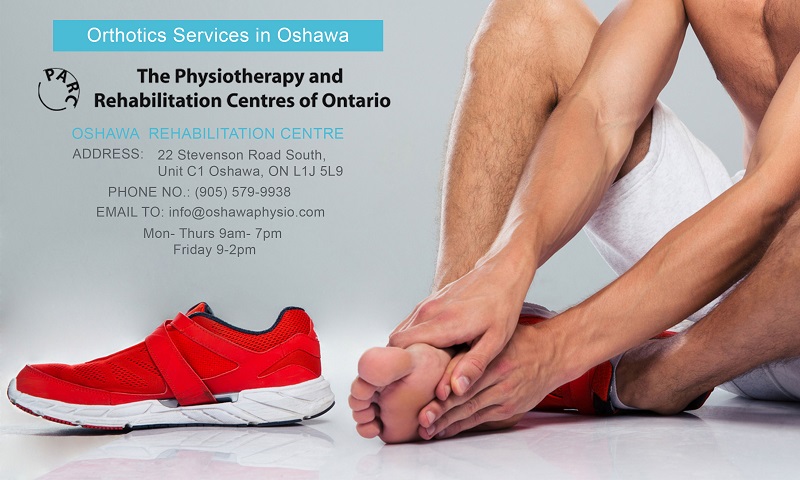 If you need to construct orthoses for medical reasons the first thing you should think about is to go to a professional orthotics specialist in Oshawa. Orthotics is a specialty in the medical field which is concerned with the designing, manufacturing and actual application of Orthoses. Its main use is to help modify the structure of the skeletal and the neuromuscular system. It's the orthoptist's job is to handle the prescription, manufacturing and the management of orthoses. Other functions of Orthosis include: controlling, guiding or limiting the joint or the body segment for special reasons; restricting the movement of the body in several directions, assisting the joints and the body, reducing the weight forces in some parts of the body, aiding the rehabilitation of fractures from casts and to correct the function of the body to give easier movements or to reduce the pain.
How would you know that it's about time to garner the help of professional Orthotics in Oshawa? Most patients that need orthoses suffer from cerebral palsy or could have experienced stroke or spinal cord injury. In some cases orthoses are used to aid people in particular sports. Among the most used types of orthoses application is foot orthoses. It's a custom made footbed which has been designed to fit in a shoe. They provide support for the foot through distributing the ground reaction forces and realigning foot joints when one is standing, walking and even running. Many deformities concerning the knee, foot, hip and the spine are assisted by orthotics.
Orthotics is used commonly by the elderly and athletes because this helps them with biochemical deformities as well as various soft tissue inflammatory conditions like plantar fasciitis. In other cases, experts from orthotics in Oshawa also manufacture orthopedic wear to prevent foot ulcers for those who have diabetic foot. We at the Physiotherapy and Rehabilitation Center of Ontario are composed of healthcare professionals that specialize in orthoses in Canada. Our specialists work by prescription through a licensed healthcare provider.
We have been serving our clients since 1995 and have been receiving good feedback from the patients we have worked with. If ever you are in need of orthotics in Oshawa feel free to contact us. We hire only quality specialists when it comes to orthotics, you should be well aware that you or your loved ones will be under quality care in Ontario. We have locations in Ajax, Whitby, Brampton, Mississauga and Scarborough. We make sure that we operate at your convenience that's why we open early and close late. Do give us a visit, or contact us though our website. We would be more than happy to serve you.