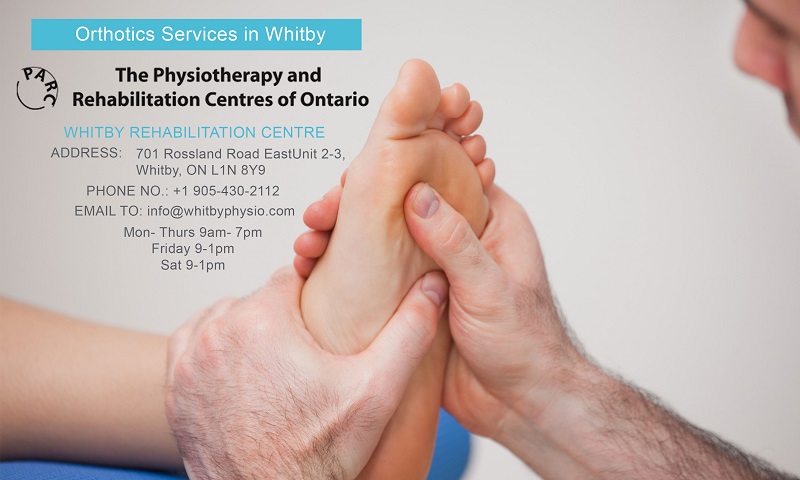 People who have had stroke, cerebral palsy or accidents involving the spine have found it hard to control their nerves and muscles while trying to recover from injuries. This is where Orthotics in Whitby comes into action. Orthotics is mostly applied for medical reasons and is there to help assist patients who are having a hard time without the right medical support. Orthotics is a medical field of specialty that covers designing, manufacturing and lastly applying Orthoses to patients. The main purpose of Orthoses is to help in modifying the structure of the neuromuscular as well as the skeletal system of a person's body.
The person who is in charge of the prescription, manufacture and management of Orthoses is commonly called an Orthosist. Orthosis has a wide array of benefits for the patient's since they are able to control guide and limit the segments of the body for particular reasons. If you consult the nearest Orthotics in Whitby they will be able to give you a background of what Orthoses can do and are capable of doing. You can freely inquire about your needs or your loved ones needs when it comes to getting an Orthosis. This practice is also able to restrict the body's movement in a lot of directions; it can also assist the joints and body and can reduce several weight forces. Orthoses is also useful when recovering from fractures or in getting off your cast and feel lesser pain.
Orthotics in Whitby seeks to help patients who suffer from stroke, cerebral palsy or injury in the spinal cord. In other cases, Orthoses serves as an aid to sports. Elderly and athletes both use foot Orthoses that can help them when they need balance in walking, running or standing. The cases would differ but they serve almost the same purpose. These customized footbeds that are paced in the shoes help the foot in distributing the ground reaction forces that might affect the sensitive parts of the feet. Orthoses helps in most deformities that affect the spine, hip, knee and foot. People who have plantar fasciitis also benefit from Orthoses application.
The Physiotherapy and Rehabilitation Center of Ontario offers only quality Orthotics in Oshawa. If you want the service of professionals and only quality, then don't hesitate to contact us. We are a team of healthcare professionals that have expertise in Orthoses within Canada. You can be sure that our experts work in prescription with a licensed healthcare provider. We have been in the business since 1995 and would be happy to serve you as our client. We can easily be contacted through our website or you can always drop by our office at 701 Rossland Road East Unit 2-3, Whitby, ON L1N 8Y9.