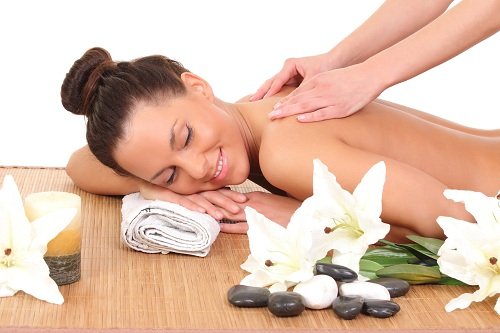 The holidays can be a great opportunity to make new memories with friends and family. It is also stressful time for many because of busy and chaotic schedules. Anxiety manifests itself while shopping, navigating busy crowds, decorating the home, preparing for tax season, and attending social gatherings — all of which can make us physically and mentally exhausted. Here are some health problems associated with holiday stress:
Lowered immune system
Elevated blood sugar
High blood pressure
High cholesterol
Sleep disturbance
Joint pain
Luckily, massage therapy is an effective and time-proven solution for reducing stress. Millions of people find relief from tension through massage, especially during this time of the year. Here are some reasons to get a massage over the holiday season:
A 60 minute, deep tissue massage therapy can revitalize your body and mind. It helps ease muscle tension, relieves joint pain, and calms the mind.
Digestion problems are common during the holidays and can be distressing. Massage helps address problems associated with Crohn's disease, irritable bowel syndrome, bloating and gas, plus constipation.
Many people experience tight muscles and painful joints during cold weather. A massage therapist helps alleviate these painful conditions by warming up problem areas, reducing muscle stiffness and increasing flexibility.
Holiday stress can cause the release of stress hormones, affecting the immune system. Massage therapy can boost the body's natural ability to fight harmful bacteria and viruses and improves blood circulation.
Therapy from an RMT (Registered Massage Therapist) is likely covered by your health insurance plan. If you haven't taken advantage of this benefit, make sure to schedule massage therapy for yourself throughout the year so you don't try to "cram it all in" before January 1.
The best present you can give yourself is to book a massage before and during the holidays so you will feel relaxed and revitalized as you welcome the new year. Please visit Check out The Physiotherapy and Rehabilitation Centres of Ontario's information page to find the clinic nearest you.