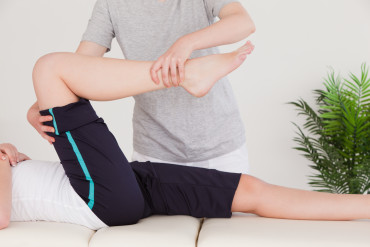 Sports physical therapy is a field of physiotherapy which specifically caters individuals who are athletically inclined. This kind of therapy is ideal for individuals who want to further improve their performance in sports as well as those who are recovering from a physical injury.
Health benefits of sports therapy involve the improvement in one's endurance, flexibility, performance and stamina. As for clients who have recently suffered sports injuries, being in sports therapy serves as a rehabilitation program towards bringing the bodily function back to its pre-injury state. Needless to say, the best possible function of the client's body after an injury is the aim of every physical therapist involve in this kind of field.
We at PARC of Ontario see to it that our sports therapy in Whitby and other areas in Ontario have the right facilities and treatment courses necessary to help our clients achieve the best function necessary for their active lifestyle. Our well-trained staffs are involved in treatment options formulated to give top-quality recovery options for clients suffering from sports injuries. For clients who want to enhance their performance and ability in the field of sports, we also have fitness programs to help improve endurance and neuromuscular function.
Sports Physical Therapy And Its Course Of Treatment
Primary, assessment and screening is done on the client. This is to determine the overall state of the body prior to treatment proper. Checks are being done and if there are main concerns on specific body areas, these are thoroughly inspected to make sure that these are tackled during the entire course of the therapy. Also involved are the use of specific equipment ideal to the client's condition. Revisions are also essential as the therapist continues to make sure that different approaches working to the advantage of the client are considered.
Our sports therapy in Whitby also involves short educational instructions provided to the client to promote wellness even after therapy. This is to make sure that the client knows what is good for him or her in terms of preventing the occurrence of a possible injury in the future. As for post-injury clients, this serves as an instruction to prevent the reoccurrence of such condition.
We at PARC of Ontario are always eager to assist you if you are looking for quality sports therapy in Whitby. Our trained hands have the finest skills to help you achieve the best function for your athletic lifestyle. Feel free to check us out and our other physiotherapy services that are available.