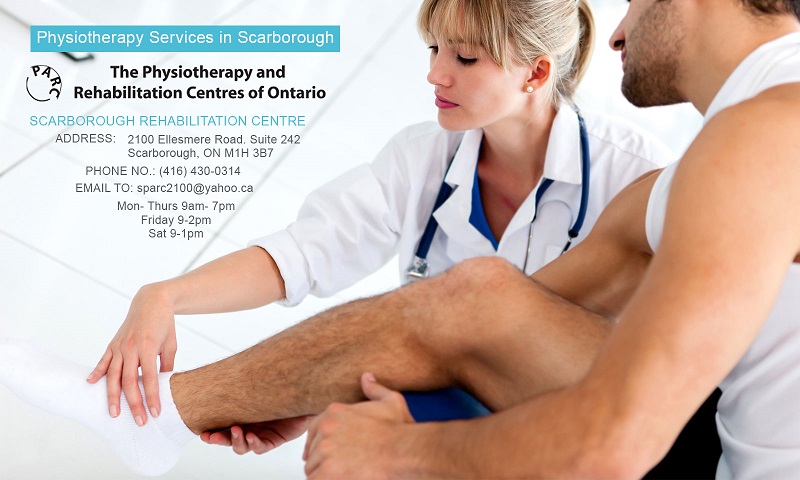 If there's one thing that we should not take for granted, it has to be our health. It's something that we are blessed with and once it goes away we will have a hard time bringing it back. Every day you might experience a lot of different situations that can highly affect your health. Most of these situations may spring from stress from work, family or from the environment. You can never be too sure what will happen to you one day. That's why it's the job of our professionals at Physiotherapy in Scarborough to make sure that you know how to care for yourself the right way. If you overwork yourself too much you could end up sick and in the hospital. This makes you unable to work and that can affect your income. You don't want this to happen that's why it's important that you prevent such thing from happening in the first place. Physiotherapy lets you become aware of what whatever things you are doing that can be damaging to the body.
A Physio in Scarborough can help you with a lot more than you can imagine. There is nothing to lose and so much more than you can gain if you just simply step up and help care for yourself. An experienced Physiotherapist will be there to guide you all throughout the way. They teach you how you can balance your wellness and eating habits as so that you can still function well for work or any of your daily activities normally. This doesn't mean that you have to be a health buff just to see a Physiotherapist. Physiotherapy in Scarborough caters to people who want to look after their health as well as the people who have suffered from injuries or are recovering from surgeries. It would be helpful; if you can learn how to take care of yourself and be independent when it comes to your own well being, you will be able to steer clear of unwanted diseases or any harm that could harm your body in the future.
Care for your health
By going to a Physio in Scarborough, you are providing your body with a first level self-defense against harmful effects of your surroundings. There is nothing wrong about going to a Physiotherapist; you are simply showing that you care enough about your heath and that you want to do something about it so that you can keep being healthy as long as you can. You will surely appreciate that as you age and grow old. Think about it as giving your body and health a favor. The Physiotherapy and Rehabilitation Center of Ontario will be there to help and guide you every step of the way. You can easily visit our website online and contact us when you have any inquiries. If you live within Scarborough, then it would be easy as well to reach our office which is just a few minutes' drive away.