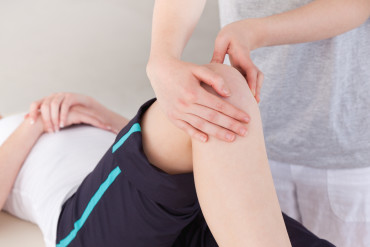 Sports Therapy in Ajax is hard to find because sports therapists, or athletic therapists, are a rare breed. Most athletic therapists usually are inclined to work on sports teams with coaches and trainers rather than with doctors and medical experts. It's hard to find someone who you can trust to provide you with the right type of therapy that can assist to help your recovery from any kind of sport injury. Observing that there was a need to offer athletic therapy in the community, the Physiotherapy and Rehabilitation Centers of Ontario (PARC) assembled the best teams to can help a person recover from any sport injury. It's not about just doing a first aid massage to relieve pain. Our therapists provide services which allow a person to regain mobility, strengthen weakened or stressed muscles and provide assessments to allow you to be knowledgeable of what to avoid or what exercise to do to avoid any future injury.
The PARC offers experts who have a knowledge of anatomy and can easily identify the cause and the needed treatment to help a person recover from the pain he/she is experiencing. Every sports enthusiast who take long runs, and long hours of playing in a weekly basis should consider availing themselves of the sports therapy in Ajax that PARC offers. We have served Ontario for over 15 years and have catered to people from all walks of life with their own unique experience and needs. And, we have consistently provided successful rehabilitation to all our clients who were willing to undergo our therapies. From acupuncture, massages, to mobilizations therapy, you can feel at rest that your injuries won't last forever.
Therapies Offered and locations
Sports therapy in Ajax can be easily accessed by simply picking up the phone and calling our number in Ajax at 1 905-686-9081. Our center in Ajax is located at 235 Bayly St W Ajax, ON L1S 3V4. You can also look into the other services that we offer from massages, physiotherapy, acupuncture, retraining, assessments and other therapies that can help you recover. Visit www.parcofontario.com and check out our services. You can also visit the other branches in Ontario. Sports therapy services are also available in Scarborough, Whitby, Curtis and even in Brampton.