Depending on the condition of your knees and joints, your doctor may recommend you wear knee braces. There are different types of custom knee braces in Oshawa clinics for patients and those in physiotherapy. Orthotic and physiotherapy experts determine the right type of knee brace based on an individual's needs. Available in different designs, a custom knee brace is usually made from plastic, metal, rubber, foam, and other flexible materials.
Reduce Pain, Increase Mobility with Custom Knee Braces in Oshawa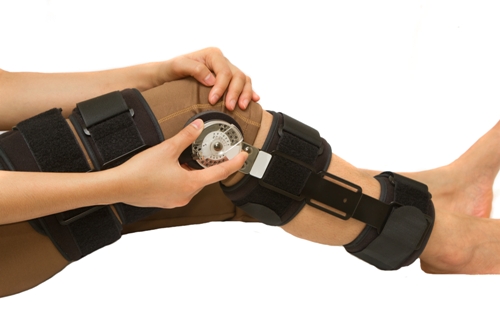 Knee braces can help reduce pain, improve mobility, and help you walk comfortably for a greater distances. Anyone planning to purchase a knee brace should first discuss it with a medical expert. Your doctor will decide if a brace is the right approach to treat your condition. If so, s/he will refer you to an orthotist. Orthotists are experts who specialize in designing and creating knee braces and other devices that improve mobility.
Custom knee braces for Oshawa patients are built based on exact measurements to ensure they will fit you perfectly. Once you've been fitted with new devices, make sure to follow the doctor and orthotist's instructions. By following their advice, you will be able to get the most out of your knee braces and experience their benefits.
If you think that knee braces may help you with your condition, talk to the experts at PARC of Ontario. We offer custom knee braces in Oshawa. You may call us at (905) 579-9938 or send us an email at info@oshawaphysio.com.