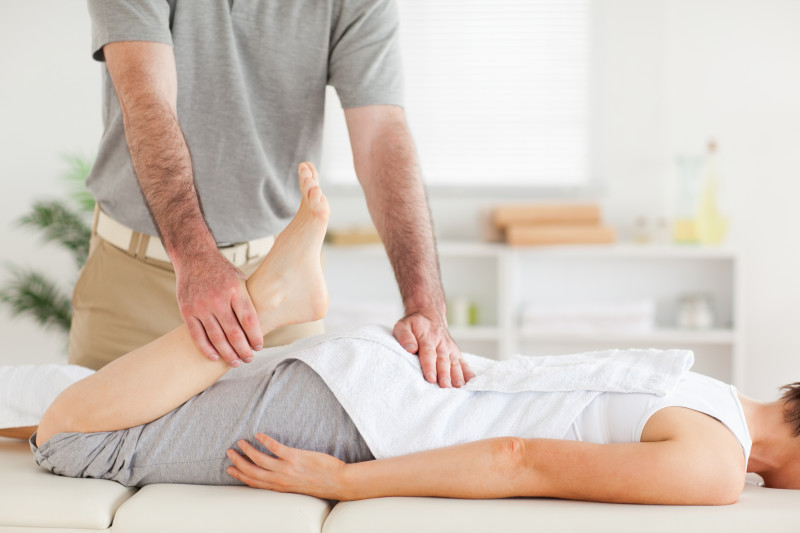 Day-to-day life is stressful, everybody knows it. School, work, family, you name it! It all gives you stress and grief and your body absorbs all that. All that strain tends to pile up and at the end of the day our bodies reflect carrying all that weight around. Don't you just hate it when your muscles tighten up? It's hard to get up in the morning when there's a knot of tension in the middle of your back that aches every time you move.
The chiropractic system focuses on the disorders and problems regarding the musculoskeletal system; primarily those affecting the spine. Bu because of the interconnectivity of all our tissues, an experienced chiropractor is needed to give an accurate diagnosis. All those aches and pains you feel are diagnosed after an initial consultation and the problem is found. Only then can chiropractic treatment begin. By manipulation the body and joints, a chiropractor will be able to alleviate the pain and treat the problem.
The diagnosis of pains and strain in the body isn't a straightforward process, and that's why you need an experienced and talented chiropractor to treat and consult with you. And when looking for an experienced and talented Chiropractor in Scarborough, there's no better place to look than PARC Ontario. For when it comes to your own body, you don't want anything but the very best you can get. This is a principle that applies to the food we eat, the products we use, but it applies most especially to the medical treatments we get. This cannot be emphasized more than when dealing with matters of the spine, as chiropractic cases often do, you want excellent treatment. The spine is home to so many nerves that are so sensitive and yet vital for control of the body and movement. Here at PARC Ontario, you can be sure that you're getting the latest and advanced technology and treatment options there are. There isn't a more professional Chiropractor in Scarborough than PARC of Ontario.
PARC of Ontario has been servicing clients in the area for almost 20 years, providing alternative and more traditional treatment modalities to deal with a variety of client ailments. We offer quality service and always put our clients and their welfare first. Out branches open early and close late to accommodate our client's schedules and needs. Our practitioners are experts in their fields and are here always to provide friendly, polite, and prompt service for you.